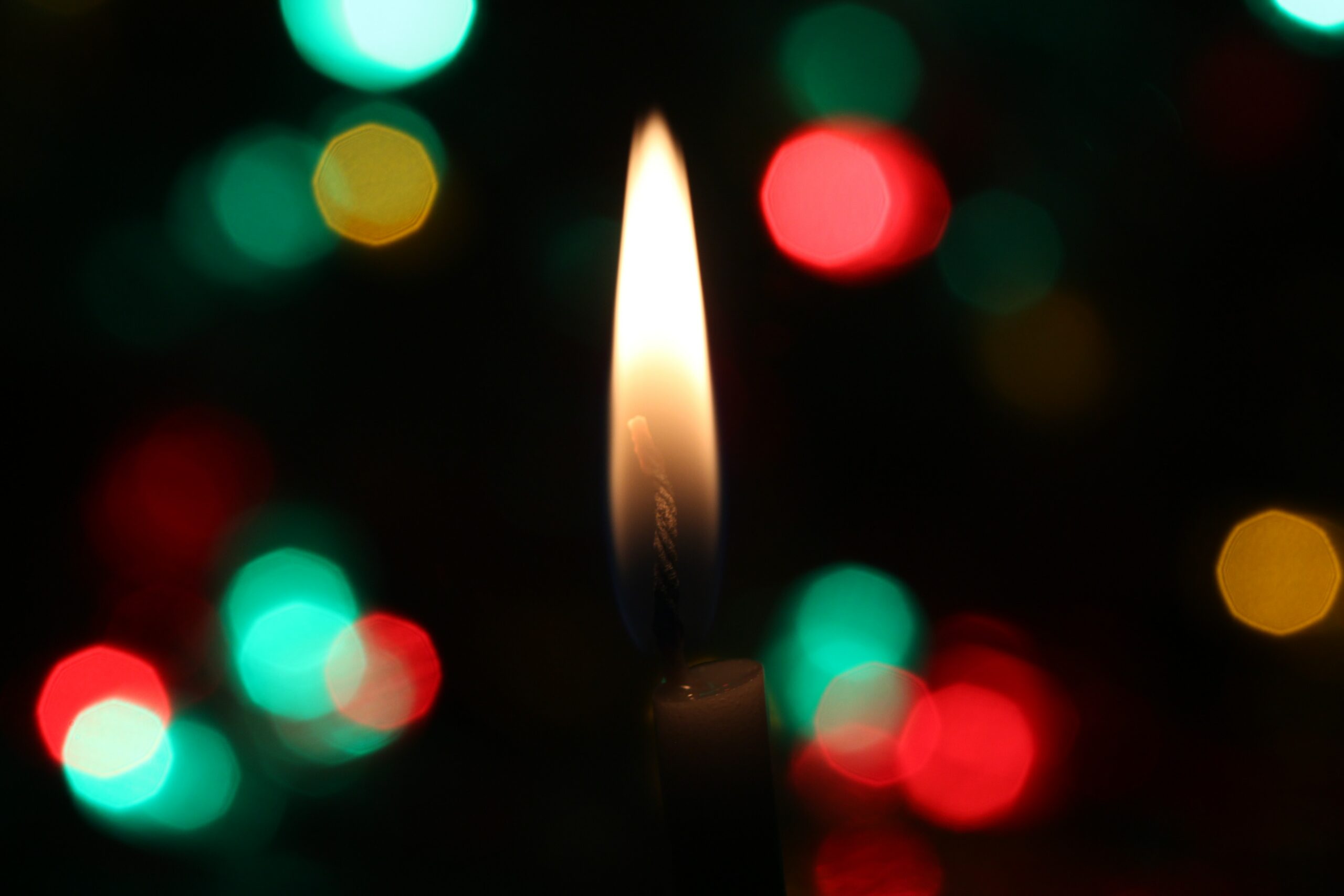 Featured Story
Destinations
5 Cities, 5 Great Holiday Event Venues
A successful holiday party is a great way to end the year.
The office Christmas party is a time for employees to celebrate the year's accomplishments, socialize with colleagues in a more relaxed setting, and boost morale. It can also be a great opportunity for companies to show their appreciation for their employees' hard work. In addition to these benefits, the office Christmas party can also be a lot of fun.
Here are five great holiday event options around the country for corporate groups:
New York City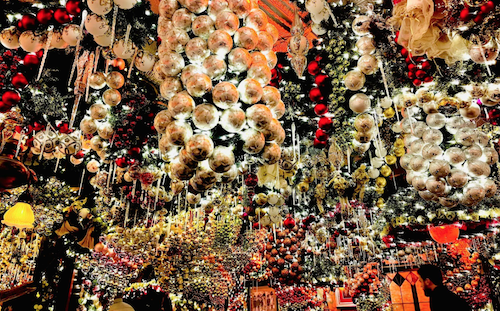 Rolf's
281 3rd Avenue, New York, NY
Rolf's looks like a Christmas bomb exploded inside the place. In order to achieve a feeling of warmth and coziness, its Christmas decorations are carefully designed by five artists. The workmanship is all hand done and takes approximately three months of labor. There are over 200,000 lights strung throughout the entire restaurant. Many of the ornaments are vintage antiques. Result is a Victorian feel turn of the century ambiance. And if you can't book the place during the holiday season, don't worry. The decorations stay up all year round which makes it the perfect spot for a Christmas in July Party.
Chicago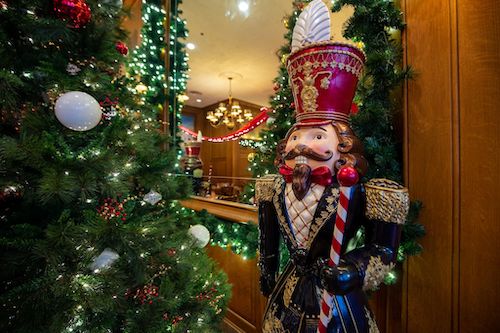 The Berghoff
17 W Adams St
Chicago, IL
The Berghoff is a rarity in America's restaurant industry: It is 100% family-owned and -operated for more than a century. The Berghoff's popularity through the decades is a tribute to its consistent dedication to quality, warmth, and whimsy. Near the center of the Chicago Loop, was opened in 1898 by Herman Joseph Berghoff and has become a Chicago landmark. In 1999, The Berghoff won a James Beard Foundation Award in the "America's Classics" category, which honors legendary family-owned restaurants across the country. Paired with the old-world charm of the landmark building, filled with Chicago mementos and artifacts, The Berghoff has something to delight everyone who visits.
Minneapolis/St. Paul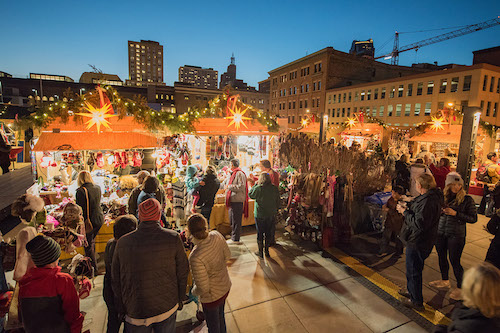 The 2023 European Christmas Market
Union Depot at 240 E Kellogg Blvd in St. Paul.
After a Covid induced hiatus, The European Christmas Market is back with 70 vendors, live entertainment and a wonderful Santa's Village. Santa's Village features more gift shopping and European style food but also invites you to make some crafts, to visit Santa's post office and to enjoy a ride! European Christmas Market also provides a cultural event that will entertain attendees and familiarize them with 500-year-old world traditions and culture. The event creates an ambiance and celebration—to bring light to the dark of winter and add to the goodwill of the Christmas spirit. You'll experience the enticing aromas of Glühwein, roasted nuts, sizzling sausages, and other mouthwatering treats. True to tradition, the event will be open to all and free of charge.
St. Louis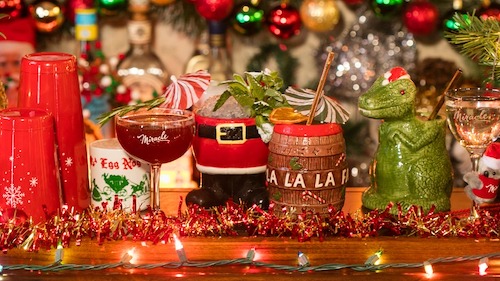 Miracle STL at Planter's House
2800 Indiana Ave, St. Louis, MO
Miracle STL is a Christmas-themed pop-up cocktail bar that serves holiday cocktails in a festive setting. With kitschy holiday décor, professionally-developed cocktails, and the nostalgic energy of the best office party you've ever been to, this festive pop-up is sure to get even the grouchiest grinch in the holiday spirit. Miracle is happy to be donating the proceeds of its reservation fees to Santa's Helpers, Inc., which has been giving the gift of joy to St. Louis Metro children since 1968.
San Francisco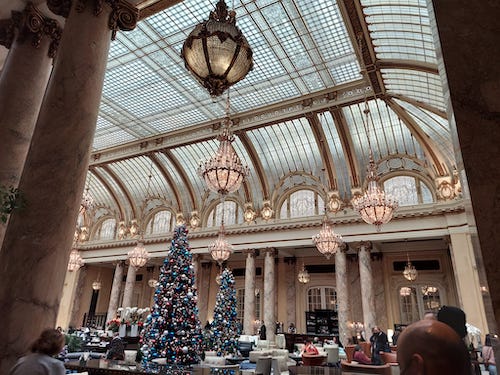 The Garden Court Restaurant
2 New Montgomery
San Francisco, CA
Since its debut in 1909, The Garden Court has been recognized as one of the world's most beautiful public spaces. With its incredible architecture, dome stained glass ceiling and Austrian crystal chandeliers, The Garden Court became the site for some of the nation's most prestigious events. Located within the historic Palace Hotel this elegant restaurant offers a truly magical Christmas dining experience. The glass-domed atrium, adorned with twinkling lights and festive decorations, provides a breathtaking backdrop for a holiday event.
Any thoughts, opinions, or news? Please share them with me at vince@meetingsevents.com.
Photo by D A V I D S O N L U N A on Unsplash