Need a great CSR idea? Here are 18 of them. After the pandemic, many employees came back to the workplace with a new attitude toward what they expected from a job. Earning a living was no longer enough. The desire to for personal fulfillment and the opportunity to make a difference in the world had become a career expectation. Adding corporate social responsibility CSR activities to meeting and incentive programs is one way organizations can leverage that need to address another problem exacerbated by the lockdown — improving employee retention.
Employee turnover and attrition are currently at all-time highs. This was a trend that was developing before COVID-19. In 2020, the Workforce Institute reported that over half of US employees were looking for new jobs and that the business cost of replacing a worker was roughly $15K per employee.
And this isn't just happening on the employee front. A 2022 study by Shopping Gives All Rights, found that more than 80 percent of Millennial consumers expect companies to make a public commitment to charitable causes. Further, 88 percent of Millennial consumers said they would be more loyal to a company that gives back and 87 percent said they would purchase a product if they knew a company supported an issue they cared about.
While it is clear that CSR helps organizations engage with customers and employees, it can be difficult to add a CSR activity into an event. Whether you're new to CSR or looking for new ways to innovate, this list of the best CSR activities will give you some great ideas put your CSR plan into action.
Start your CSR journey today by choosing one of the activities on this list. Even small steps can make a big difference. No matter where you are on your CSR journey, there's something for everyone on this list.
1. Building Bikes For Charity
Almost all attendees have memories of receiving their first bicycle, and this event allows them to bring that joy directly to local kids who would otherwise never get the chance to feel such pure excitement. Working together to achieve a common goal is a great way fore attendees to learn teamwork and collaboration. Having a well-defined goal in mind makes it easier for groups to stay motivated and focused. We can also see the impact of our work and how it is making a difference.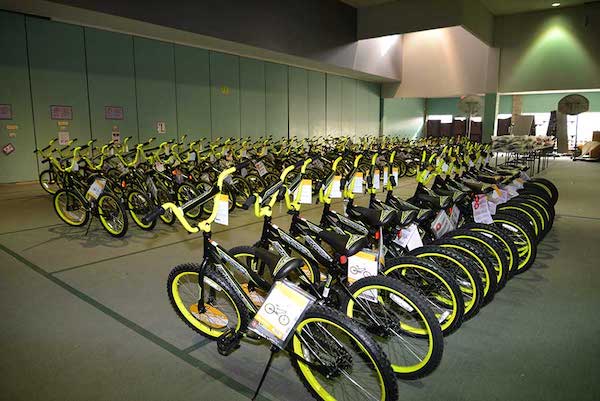 The format is simple. Attendees put bicycles together that will be donated to children. The high point of the event is the presentation the bikes to local children who are invited to the event. Many companies can organize bike build events for organizations, or local children's organizations such as Big Brothers Big Sisters or Boys and Girls Clubs can also help organize them. The Bikes for Kids Foundation is a good place to start.
These events are a great way to give back to the community and make a difference in the lives of children. They are also a fun and engaging way to build teamwork and collaboration among employees.
2. Create A Neighborhood Mural
Collaborate with Urban Works to create a lasting, positive impact on the community your event is being held with a custom mural. Urban Works can design a message that reflects the values of a specific group or organization. They can also facilitate a collaboration between with your attendees and the local community to create a unique mural.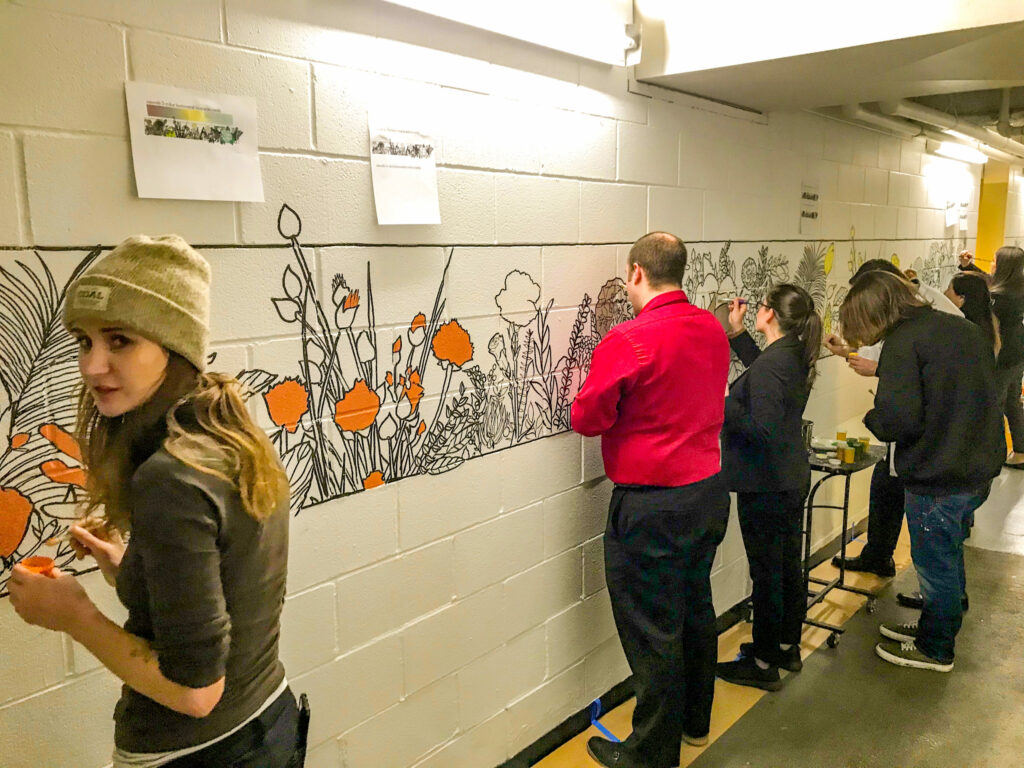 Urban Works has a team of artists who specialize in creating collaborative murals. They will paint the outline of a mural for you, then work with attendees to help them fill in the blanks in a paint-by-number fashion. This is a fun and engaging way to build teamwork and collaboration, and to create a piece of art for your community. As participants work side-by-side, they'll have a lasting networking experience with each other and make an authentic connection with the community they're helping to improve.
3. Diabetes Cook-Off
More than 37 million people in the United States have diabetes, so nearly everyone is touched by it. The American Diabetes Association (ADA) offers team building cooking classes that teach participants how to prevent and manage diabetes.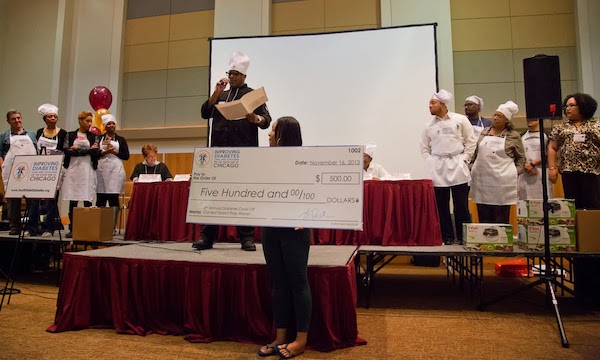 These classes are a great way to promote team bonding and wellness, while also supporting a worthy cause. The ADA uses the money generated from its team building cooking classes to create programs for children with type 1 diabetes and to help newly diagnosed adults manage type 2 diabetes.
To organize a team building cooking class, simply contact the ADA and make a donation. The ADA will then help you to coordinate the event, including providing a list of qualified instructors and recipes. Classes are typically 2-3 hours long and can be customized to meet your specific needs. For example, you may want to focus on a specific type of cuisine, or on dishes that are appropriate for people with dietary restrictions. You may also want to include a presenation on diabetes prevention or management.
No matter what format you choose, team building cooking classes are a fun and informative way to promote wellness and support the ADA.
4. The Gift of Family
Gift of Adoption inspires adoption by providing grants to qualified parents — giving children who need families a permanent home and a chance to thrive. Through a donation from the host organization, a group can partner with Gift of Adoption can engage your employees and blend your company's goals with the mission of Gift of Adoption—to unite vulnerable children with permanent families. 81 million Americans have considered adoption, creating a large and untapped audience to engage with the joint goals of increasing product sales and bringing children home. Uniquely, 100% of your contribution can be directed to adoption assistance grants, creating true value to share with your stakeholders.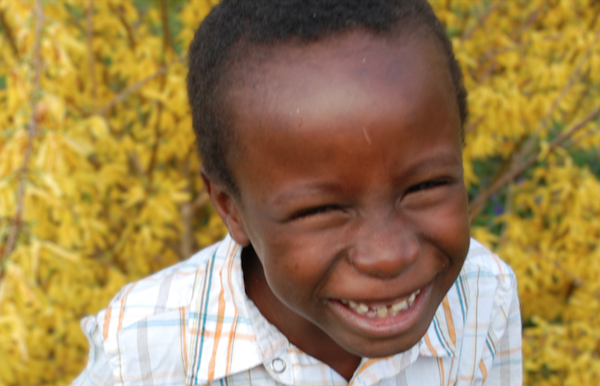 This event is a great opportunity to learn more about adoption, celebrate National Adoption Month (each November), and support families who have been touched by adoption. Local families who have participated in the program can attend the event to share their stories with the group. This type of event is a great opportunity for attendees to learn more about the adoption process and the impact it can have on families.
5. A Picture Can Save 1,000 Lives
100 Cameras is a non-profit organization that teaches youth around the world to process and tell their stories through photography. This program helps youth to see themselves and their communities in a new light, and to understand their role in the bigger picture.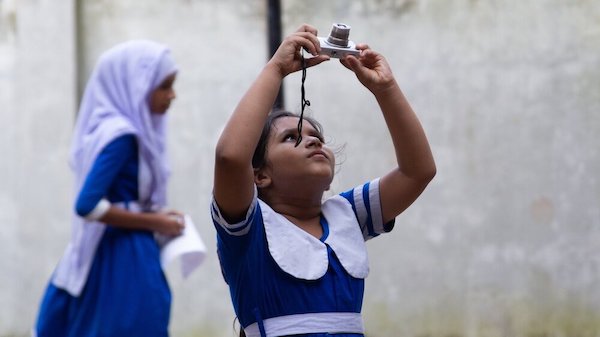 The organization can create a special photography exhibition featuring a curated selection of photos from young people. All of the photos will be available for purchase, and proceeds will support the continued work of 100 Cameras. In addition to the exhibition, 100 Cameras can bring in children who have benefited from the program to share their personal stories with your group.
6. Teachers Aids
For students to succeed, they must first have the tools to thrive. Crayons to Classrooms is committed to providing those tools to at-risk children in the Greater Dayton, Ohio region, including Clark, Darke, Greene, Miami, Montgomery, Preble, and Warren counties. They take corporate and personal donations and then leverage an extensive collection of supply chain partners to secure essential school supplies at significantly reduced costs and distribute those items at no cost to teachers.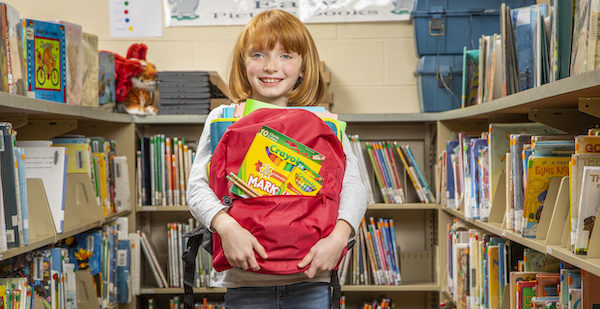 Groups can either make a direct financial donation or donate supplies by hosting a school supply drive that creates back to school kits for children. This committed collaboration between business leaders, individual donors and volunteers helps to ensure that teachers will have the tools fuel a love of learning in their students.
7. Operation Back Pack
This hands-on corporate charity event has your group filling backpacks with notebooks, pencils, erasers, and other vital school supplies.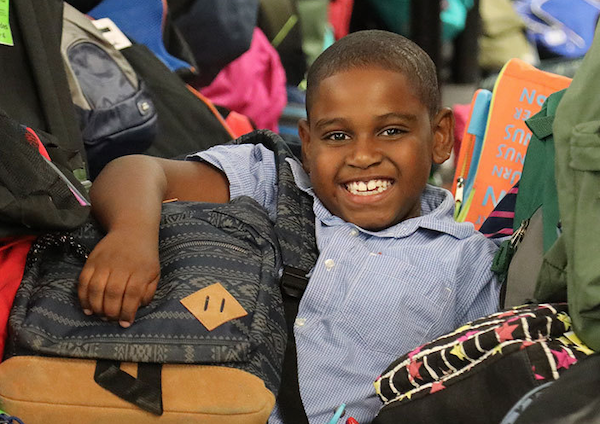 Volunteers of America (VOA) has a program called Operation Back Pack that provides an easy way for attendees to make a difference by helping prepare young people for healthy, productive lives.
8. Paws For A Cause
The Animal Care Centers is a non-profit organization that provides care and shelter for homeless animals. They offer a variety of volunteer opportunities for corporate groups.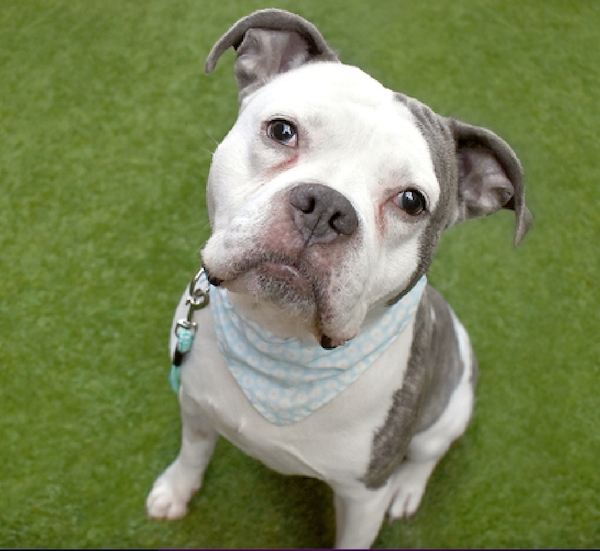 Shelter tours and presentations will give your attendees a chance to learn about the Animal Care Centers and the many ways they can get involved in helping animals.
Corporate volunteer opportunities are a great way to give back to your community and make a difference in the lives of animals. They also provide a unique opportunity for team bonding and employee engagement.
9. Dress for Success
Dress for Success Phoenix is a nonprofit organization that empowers women to achieve economic independence by providing a network of support, professional attire, and the development tools needed to help them thrive in work and in life.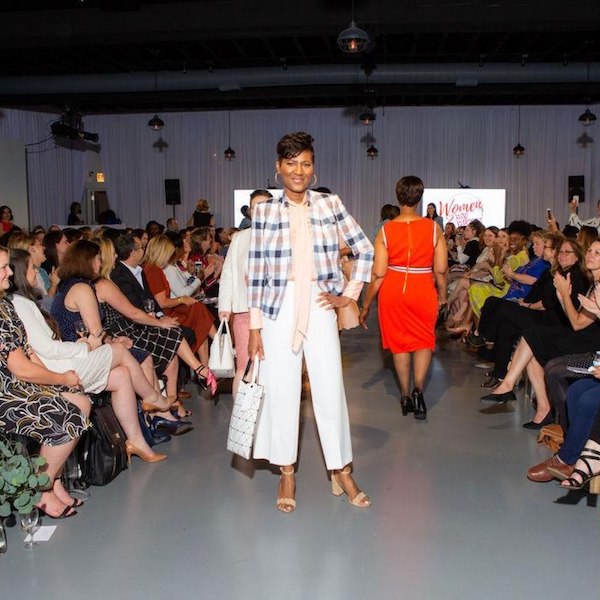 Attendees who wish to participate can bring their nearly new professional attire to the event for a clothes drive to benefit Dress For Success. This program helps empower women to take charge of their lives. It can also be arranged to have women who have participated in the program attend the event and share their stories with the group.
10. Everyone Can Use — and Give — A Hug
In this heartwarming, charitable activity, attendees pitch in to spread warmth and kindness to children in need. It offers real, lasting benefits, both for groups and for the children whose lives are touched by the snuggly bears they create.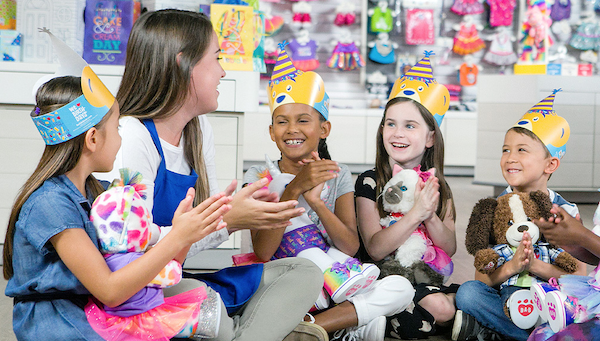 This event works as a trade show giveaway, client appreciation gift or donation to a local charity or hospital. Build a Bear bulk orders (100 or more stuffed animals) can be purchased, pre-stuffed and shipped to a group or location of your choice.
11. Habitat for Humanity
Habitat for Humanity is a non-profit organization that works to provide affordable housing for everyone. They offer a variety of volunteer opportunities for groups of all sizes, including: Building or repairing a home for a family in need; revitalizing a neighborhood by cleaning up parks, planting trees, and making other improvements to the community. Another opportunity is to provide critical home repairs and modifications for elderly homeowners who are living on their own. Habitat also offers homeownership and ReStore donation and shopping opportunities in the local area where your event is being held.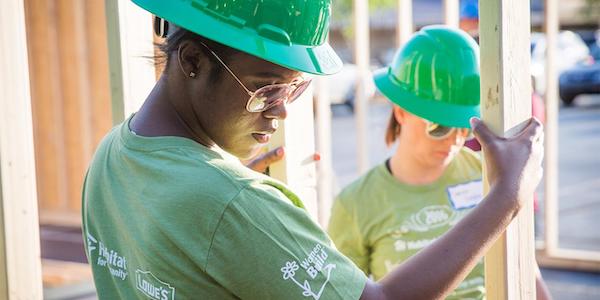 Habitat for Humanity is a global organization with a presence in over 70 countries makes it easy to find a location for your event. The organization also offers virtual volunteer opportunities, so your virtual attendees can also get involved even if they can't travel or volunteer in person.
12. Paint, Sip & Inspire
Call it art therapy — with liquid courage. In this corporate volunteering program, your team learns to create a beautiful painting, or collaborate on mural while enjoy some fabulous wine. Both the team leader and team members will be given the opportunity to instruct the group on how to complete their painting without showing the group the original painting.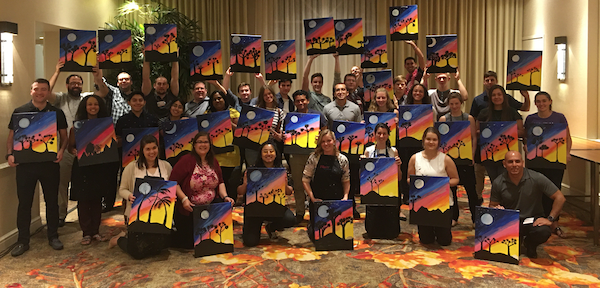 Using only their communication skills, they will be asked to help the group create their paintings. This event is perfect for association conferences and trade shows. Paint Sip & Inspire charges an activity fee to participate, which helps to cover the cost of supplies and instruction. Groups can choose a charity to support and a portion of the proceeds will be donated to that charity.
13. Hunger Fight
One of the best ways to demonstrate corporate social responsibility is to support organizations like Hunger Fight by having attendees put together food packages necessary to keep food pantries well-stocked.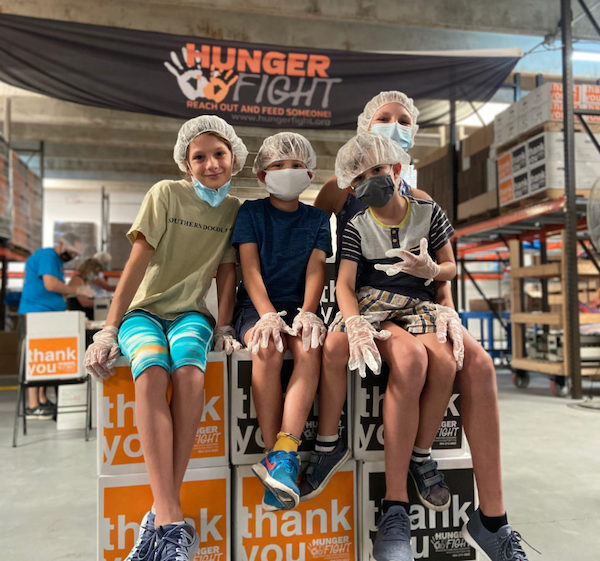 When your company steps up to support Hunger Fight, you'll enjoy increased levels of corporate employee engagement and social recognition. Packing events are perfect for churches, schools, civic organizations, professional/trade associations, for-profit corporations, and other non-profits and service organizations. When you host a Hunger Fight packing event, you make a real impact in your local community.
14. The Forgotten Americans
Native Americans are often forgotten when it comes to CSR events. Creating an activity that helps Native Americans can send a message of inclusion.
The Partnership with Native Americans (PWNA) is a non-profit organization that works to improve the lives of Native Americans living on reservations. They provide vital support for thousands of children, Elders, and families in the Northern Plains and Southwestern states.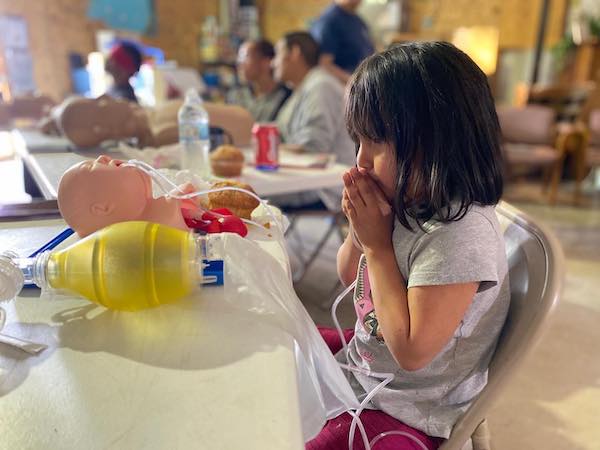 Here are some ideas for CSR activities that benefit Native Americans:
Invite representatives from PWNA to speak at your event about the challenges and opportunities facing Native Americans living on reservations.
Host a fundraiser for PWNA, such as a silent auction or raffle.
Organize a volunteer day at a local Native American reservation.
Donate to PWNA to support their work in providing food, shelter, education, and other essential services to Native Americans in need.
No matter what activity you choose, your support will make a difference in the lives of Native Americans.
15. Beat the Drum
Music has the power to transform, inspire, move, and motivate us both as individuals and as groups. It is one of the oldest forms of communication and a shaping force in our world. Visualize the effect of your entire company making music together! Drum Works is an event of common purpose guaranteed to add energy to your conference, team building event, celebration, product launch, awards dinner, or training program.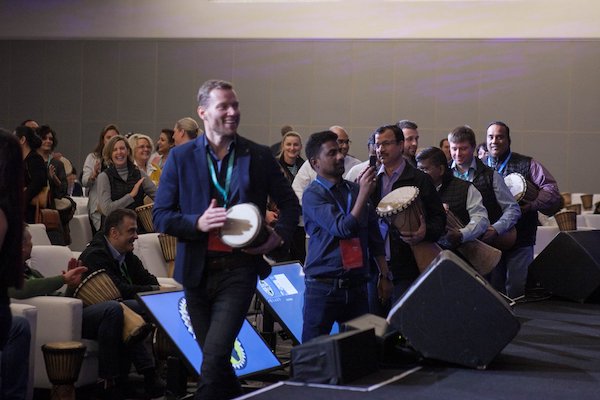 This interactive team building drumming process breaks down barriers, reduces stress, has a great unifying effect, and most of all is unforgettable. Starting in groups of 20-30 people, and working with professional percussionists, your team will quickly learn the basics of the Samba while playing snare drums, kettle drums, floor drums, cymbals, tambourines, triangles, guiros, castanets, cow bells, and shakers. As confidence and ability grows, the smaller teams merge together in preparation for the stunning, thundering, uplifting crescendo as the entire group performs together in a pulsating performance of epic proportions.
Drum Works can help you organize a charitable event to raise money for music programs in local schools. They can also connect you with schools in need, so you can be sure that your donation is making a difference.
16. Take a Walk
A walkathon (walk-a-thon), walking marathon or sponsored walk is a type of community or school fundraiser in which participants raise money by collecting donations or pledges for walking a predetermined distance or course. They are similar in format to other physical activity based fundraising events such as marathons and cycling races, but are usually non-competitive and lower intensity.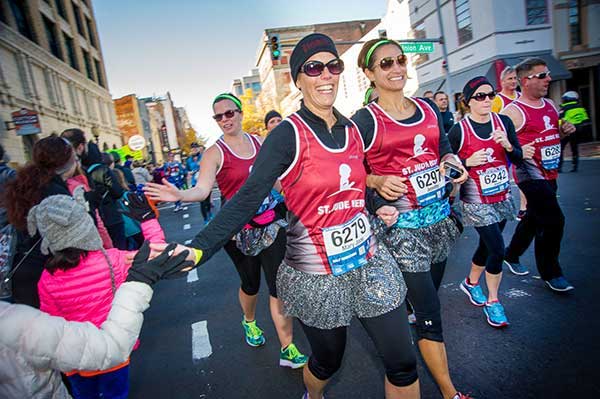 The low intensity model is ideal for mobilizing broad-based community support, and as a result Walkathons usually target participants from a wide range of ages and economic backgrounds.
One of the best is the St. Jude Charity Walk.
17. Shaping Lives
MudGirls Studios is a non-profit organization dedicated to providing opportunities in art and entrepreneurship to economically disadvantaged and at-risk women by providing training and skills to transition out of poverty and onto a pathway of self-sufficiency. Through the creation and sale of functional art and aesthetic utilitarian objects, women will gain a source of long-term supplemental income.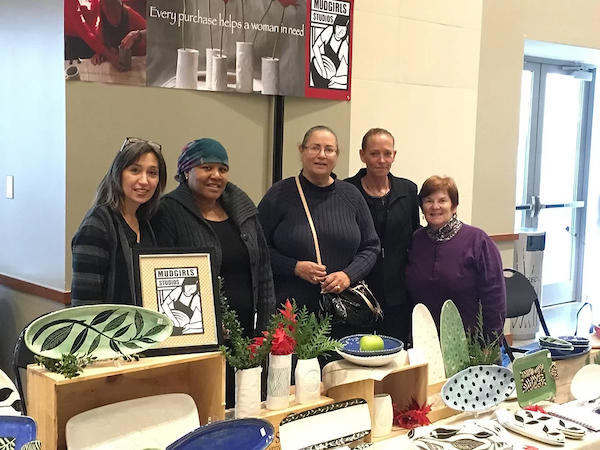 Representatives from MudGirls can appear at your events to give lessons in working with clay and also display their works for sale. They can also be hired to create place settings or other corporate gifts that can be distributed at events.
18. Hole in One
Wounded Warriors have sacrificed so much for our country, and we owe it to them to give back. One way to do that is to host a golf event to raise money for wounded warrior organizations.
There are many different ways to host a golf event, so you can choose a format that works best for you and your group. You can host a casual tournament with your friends and family, or you can organize a more formal event with corporate sponsors and prizes.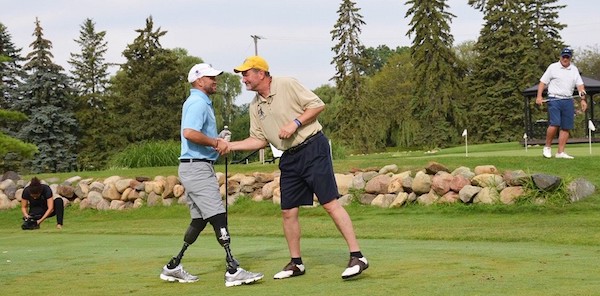 No matter what format you choose, your golf event can make a real difference in the lives of wounded warriors and their families. The money you raise will help to provide essential services and support, such as job training, healthcare, and housing. Wounded Warriors are particularly good at this, a whole section of their website is devoted to helping groups organize charity events.
Any thoughts, opinions, or news? Please share them with me at vince@meetingsevents.com.