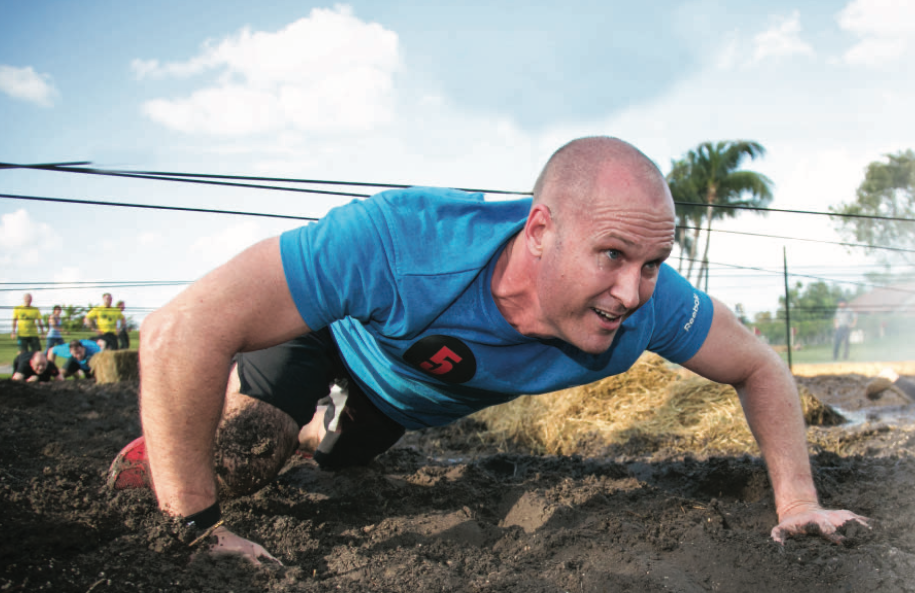 Featured Story
Event Design
Release Your Attendees' Inner-Spartan
Need a simple way to help your attendees get into shape? Spartanize your next meeting.
According to the Centers for Disease Control (CDC) — 11.5 percent of Americans suffer from heart disease, and obesity rates for the past 20 years have increased dramatically and remain high. This situation has has been exacerbated by the shift to working remotely brought about by the pandemic. Adding a fun physical activity to a meeting can help attendees break out of the lethargic habits many have developed over the last few years.
One way to accomplish that goal is to add a Spartan Race to your meeting's agenda. A Spartan Race is a series of obstacle races of varying difficulty ranging from 3 miles to ultra-marathon distances of 50k+. These races are held in the United States and have been franchised to 30 countries, including Canada, South Korea, Australia, the Philippines and several European countries. But groups can organize much smaller versions of these races using public spaces such as beaches and even golf courses at resorts.
The obstacles themselves also vary from race to race. Frequently presented obstacles can include a fire jump, climbing under barbed wire, wall climbing, mud crawling, the "over-under-through" (a series of obstacles in which runners must first climb over a wall, then under a wall, then through a square hole placed in a wall), and even the simple rope climb.
Jeff Whitehead, president of Front Royal, VA-based Ascend Development Group, says that the effectiveness of any physical activity that encourages teamwork — is invaluable. "Climbing up a rope is not necessarily a transferrable life or work skill," he explains. "But that mental process where you get to that moment when you need to motivate yourself to stand up and then take that leap — that working conversation in your mind — now, that's a transferable skill for work, and life."
Companies are always asking employees to think differently, but if every meeting they turn up to is the same or there's a replicable pattern, their brains lock into what they expect to happen and an event can solidify patterns in their life that might not be best for them —or the company. When a meeting offers something as unexpected as a Spartan race, it grabs their attention and challenges the participants to think and act differently according to Matt Johnson, director of business development and peak performance trainer for health- and-performance company On Target Living, based out of East Lansing, MI.
"It has to be a priority for organizations and meetings to understand that optimal performance at work starts with somebody's health," says Johnson. "Planners have to look at how much rest they're giving attendees, what kind of food they're serving, and how to get people moving and out of a stationary position. These are all things that we teach people on an individual level that really makes an impact on a meeting."
Always Keep Them Moving
Planners who don't have the budget to set up a Spartan-style race on a resort golf course can take advantage of these options found on most properties create a pared-down version of the activity.
Provide Running Maps — Many hotels offer running maps that you can re-brand for your event.
Take Advantage of Hotel Bike-Rental Programs — Encourage attendees to explore their meeting destination by renting a bike from their hotel, or using a bike from a bike-share program if that particular destination has one.
Use Free Outdoor Gyms — In Denver, Los Angeles, Miami, Minneapolis, New Orleans, Newark, and San Francisco, free outdoor gyms at local parks, called Fitness Zones, can be used by meeting groups for exercise.
Hire Local Fitness Experts — Reach out to experts who can help run an exercise class or two during a meeting.
Any thoughts, opinions, or news? Please share them with me at vince@meetingsevents.com